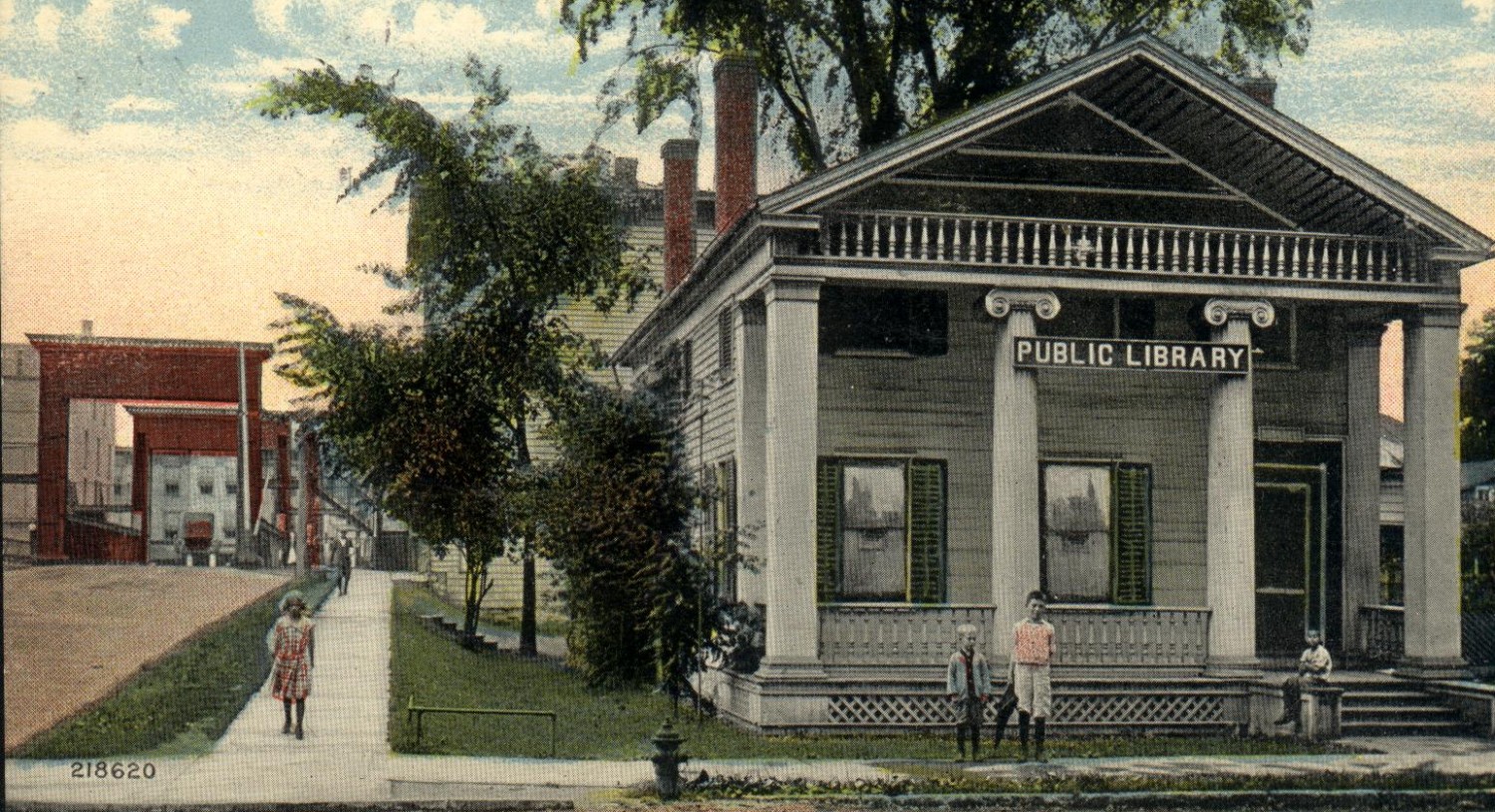 Origins of the Fort Plain Free Library

---
---
The Fort Plain Free Library was the outgrowth of The Women's Library Association, a 40-member women's literary society organized in 1885 by Martha A. Bortel. At the time, Bortel was the preceptress of the Clinton Liberal Institute – a co-ed preparatory and later military school that existed at or near the site of the present high school from 1879 until it was destroyed by fire in 1900.
The "real library" took form in a book donation held at the home of a Mrs. W.S. Farley, to which the village's citizens contributed liberally. The association then looked about for a repository for the books already donated and also for a librarian. It found both in the home of Mrs. Maria Langdon, who became the first librarian. Her home adjoined the Universalist Church.
The library was housed in several locations until 1909 when the family of James H. and Harvey E. Williams presented the landmark residence of the Tanner family to the association. The Greek Revival home at the corner of Willett and River streets was built in 1836.
The library is administered under a charter granted in 1894 by the Regents of the University of the State of New York, and its affairs are administered by a board of trustees.
– Compiled from the official history of the Fort Plain Free Library, derived from articles in the Fort Plain Standard newspaper, correspondence, and records from the Montgomery County Clerk's Office in Fonda, NY.