eBooks, Audiobooks, and Digital Magazines
---
Even when you can't make it to the library in person, our digital collection gives you access to thousands of titles on the go, in your home, or wherever life takes you. Through the Mohawk Valley Library System (MVLS) you can browse, borrow, and download titles to your computer, phone, or other device, ensuring that library materials are never more than a click away. From
audiobooks
and
magazines
to
new arrivals
and
classic favorites
, our digital collection has something for everyone.
---
How to Use the Digital Catalog
---
Click the buttons below for more information, or see our FAQ section at the bottom of this page.
---
With the Libby app, you can instantly borrow and read eBooks and audiobooks from the palm of your hand.
Click here
to get Libby, or look for it on the App Store and Google Play. For more information on how to use Libby, please on click the buttons below.
---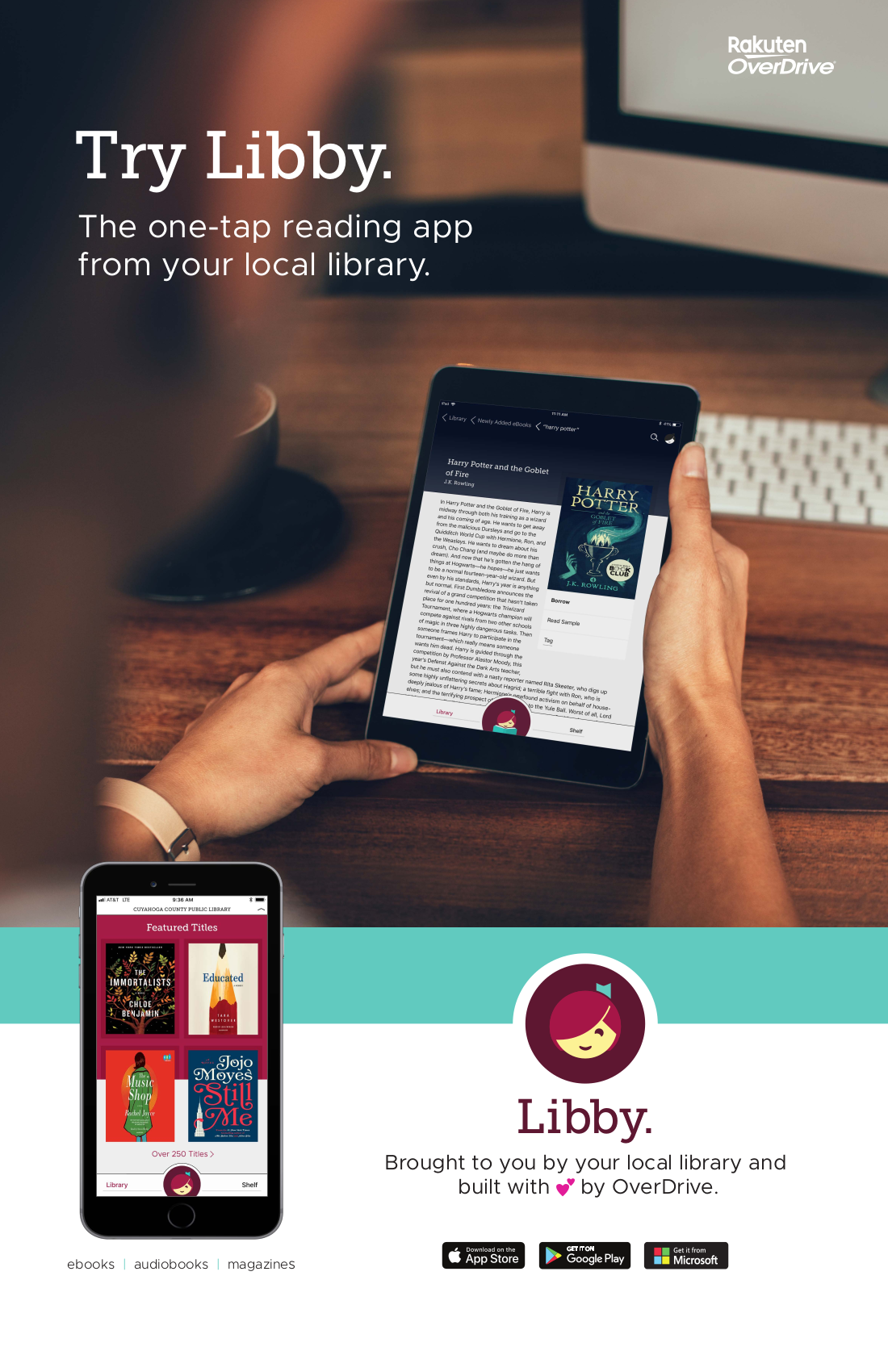 Where can I see all my checked out items?
From mvls.overdrive.com, click the "My Account" menu in the upper right corner, and then click "Loans" on the drop-down menu. From the Libby app, select "Shelf" in the bottom right corner of the screen.
How do I return eBooks? Can I renew them?
eBooks and other digital items are returned automatically, so you never need to worry about being late. Digital items can be renewed by navigating to your "Loans" page using the "My Account" menu, and selecting the renew button. This option appears three days before an item is due. Please note that if other patrons have placed hold requests on an item you will not be able to renew it, but you can select the "Request Again" option to place a hold and borrow the item again when it is avialable.
Can I read eBooks on my Kindle?
Yes! If an item you have checked out is available on Kindle, you can click the "Read Now With Kindle" button to be directed to Amazon. To see if an item is available on Kindle before checking it out, click on its cover to go to the item page, and look for "Kindle Book" under the "Formats" section in the upper right corner.
How do I download items in Libby? 
By default, Libby will automatically download all borrowed items as long as you are connected to Wi-Fi, so you can still access them even if you lose the connection later. To change this setting, press "Shelf" in the bottom right corner of Libby, and then select "Actions."
Can I change the size of the text in Libby?
Yes! To change the font size, tap the center of your screen while you have a book open, select the three-bar menu in the upper right corner, and then select "Reading Settings."
Do I need a library card to borrow digital materials from Overdrive and Libby?
No! When signing in, select "Sign up for an instant digital card" to log in using your mobile phone number. Please note that this service is limited to patrons whose phone numbers fall within the library system's service area. For more information, please see here.
I'm having trouble logging in or borrowing items with my account.
Please contact the library at 518-993-4646 for assistance.